I have never been a drama kid. Last year I just thought joining drama might be a fun experience. When I was told I was Mary Poppins, I was totally surprised. I never thought I could do anything like that, much less sing – my hands were actually shaking when I read "Mary Poppins as Ella Hensley!"
As we practiced, I slowly became more confident and ready to play the part. Mrs. Hazelwood took the time to have one-on-one singing practices with me and literally taught me how to sing. We had a lot of fun together, and I am super thankful for all the time she spent with me because there would be no way I could have done it without her.
Mary Poppins was definitely one of the most fun things I did my Junior year of highschool. The more I did it, the more I liked it. I would look forward to practices that were almost everyday. Learning my lines, dance moves, and how to be Mary was exciting, but one of the best parts was getting to learn the entire musical with the rest of the cast who made it so much fun.
By the end of the first showing, I was relieved and happy; it felt so good to have carried out the play well. I knew, though, that by Saturday I would be sad because all the fun times working with my friends would be over (which I was), but it was all worthwhile. I will never forget how amazing doing the musical with everyone was. I got to see how successful hard work can be when everyone works together and gets excited about it.
The musical was such an accomplishment for all of us. I got to learn and do things that were way out of my comfort zone and I never thought I would do. Truly, I cannot explain how much confidence being Mary Poppins gave me and how incredibly fun the entire show was.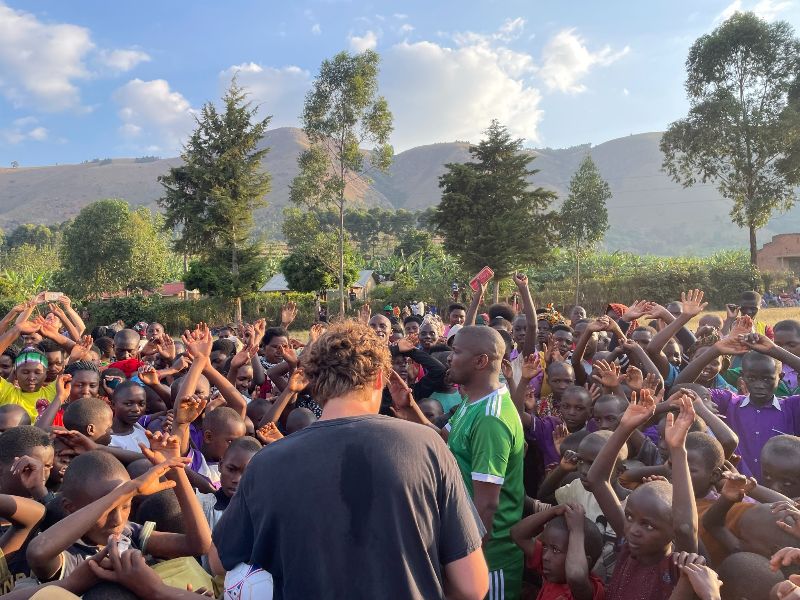 Hello Eukarya family! We're thrilled to share an inspiring story of faith, courage, and love with you. This ...
Read More

→