Music classes are available for all Eukarya students. Students are taught early childhood music through high school level music theory. Students are encouraged to participate in our all-school musical productions. Audiences have raved about the quality of the performances to date.
Other highlights for our music students include performing at a local nursing home and participating in our annual Talent Show as part of their musical training. The Annual Eukarya Cabin Fever Talent Show has amazed and thoroughly entertained parents, friends, students and staff.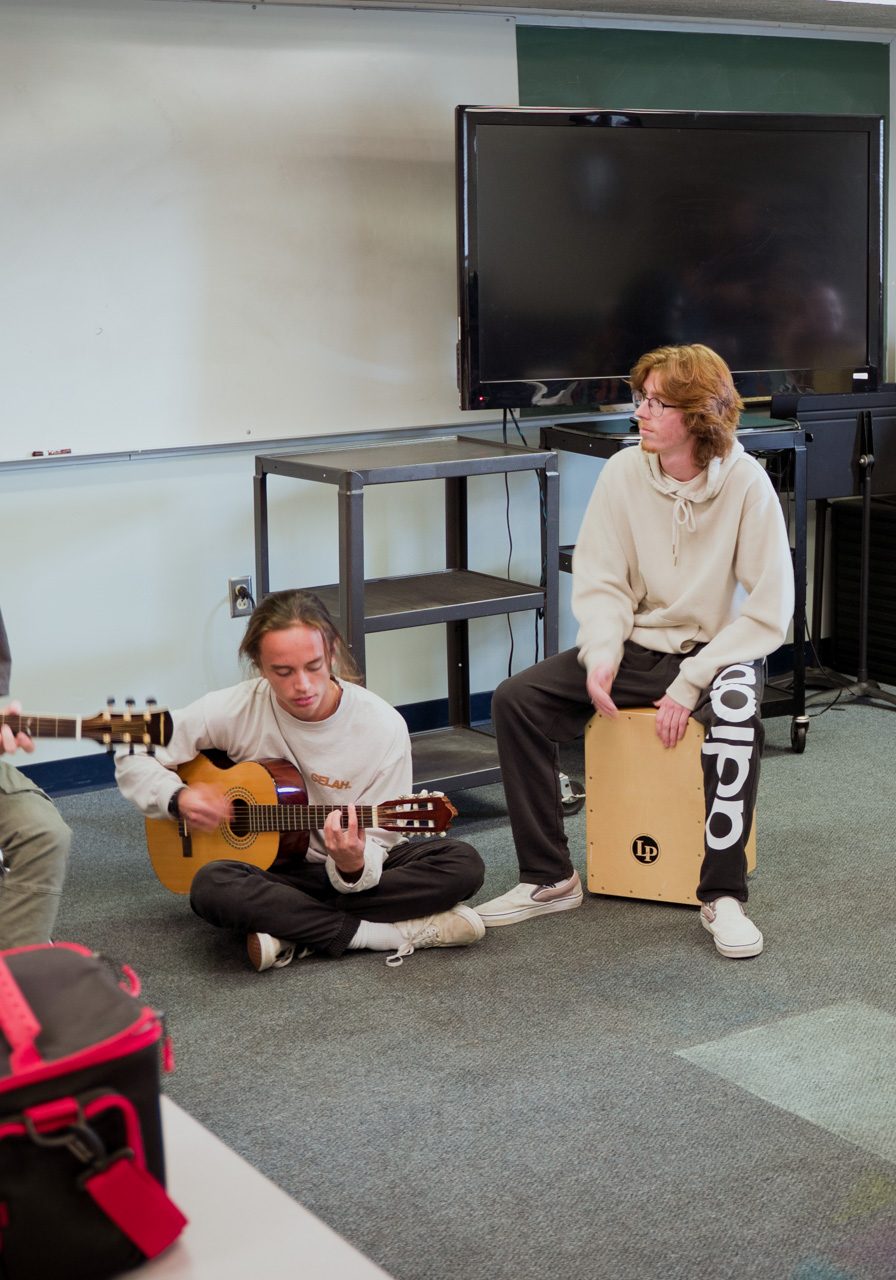 The classes designed for the pre-teen performer encourage growth in music and drama focusing on individual skills and strengths. In a warm supportive setting, students will join together to present different performances throughout the year. Music skills, singing, movement, drama, music history, and performing skills will be introduced throughout the year.
Students will be challenged to demonstrate the creative skills they learn in music class in various ways throughout the year. Students will be encouraged to sing, move, and express themselves at their individual level as they participate in various classes celebrating music, which enriches their lives.
The classes designed for the Teen Advanced Performer take into account the various levels of skills developed up to this point in a teen's training. Teens are encouraged to continue further growth in the performing arts using appropriate classic Dramas and beloved classic Musicals as a source of inspiration. Instruction will be given in a fun supportive atmosphere where individual and group efforts will be celebrated. Students will develop a deeper set of skills for the performing arts. 
Eukarya offers individual on-site private music lessons for all ages in Guitar or Voice Studies. Private lessons use a tailored curriculum and repertoire to each individual student with the intent to develop voice or guitar skills.
Lessons are given after school twice a week for an hour.